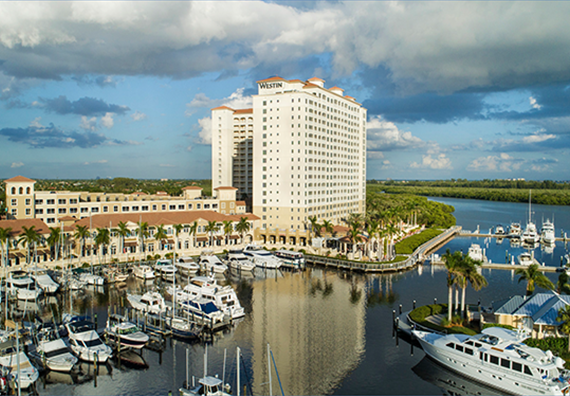 Our Mission Is To Always Exceed Your Expectations
Lee County Sports Housing offers an extra level of customer service by a locally based team of reservation specialists.
With knowledge of the Southwest Florida area and the latest in technology, they ensure that your participants enjoy the best tournament vacation experience possible!
PLAN WITH CONFIDENCE WHEN USING LEE COUNTY SPORTS HOUSING SERVICES!
We have a proven track record with national hotels and independents and will negotiate the best possible rates for your attendees.
Our reputation for excellent customer service has earned the trust and loyalty of our clients.
We cover all aspects of hotel reservations to ensure the best experience for the teams, their families and the event officials.
Offering the following services so that YOU (the Event Promoter) can host the PERFECT event!
Creation of a customized hotel reservation website that includes maps of fields and hotel locations
Contracting with hotels for best possible rates
Processing of all the team and individual reservations at participating hotels along with providing quick and easy reservation links for teams to share with families.
Reservations for coaches, referees, staff, and VIP's
Handling all phone and email communication with the teams
Ongoing Reporting  – rooming lists and pick-up reports are available at all times for Stay-to-Play events
Coordination of our reservations to hotel records to ensure a seamless check-in
Local Sports Housing Company offers inside scoop!
The professionals at Lee County Sports Housing will ensure everything is handled first class in a timely manner.
Lodging is an important part of the overall experience for all of our tournaments, so we want to make sure it is PERFECT!
From the famous Loveboat Ice cream, to the best area beaches, the expertise of our local Southwest Florida staff beats all competitors!
For overnight teams or individual sports families needing accommodations for your event,  LCSOC will contract the hotel blocks and set up a customized website link for your event!
We coordinate and manage the hotel inventory, negotiate your staff lodging discounts/ complimentary rooms and collect your hotel rebates.
Our goal is to ensure that the teams and individuals attending your event have the best possible lodging experience for their budget!
Save $$– Our service is at no cost to you
We offer competitive rates to your attendees closest to their venues by working with the major hotel chains or beachfront condos through our local hotel partners.
Full Service Housing Bureau Providing:
 State of the art technology,
A team of reservation specialists living in the area who can share their knowledge of  the best beaches, attractions, shopping, restaurants, and the amenities of each hotel from recent site inspections!
Guest Support- Discounted accommodation rates are also available by calling us directly at 239-541-1800 Monday through Friday between 9am – 5pm Eastern Time.
Superior technology combined with local knowledge and sports friendly hospitality
Lee County Sports Housing will take your event to another level of service with a state-of-the-art customized hotel reservation website link for your organization. Our hotel reservation website's technology provides user-friendly software which offers the coaches or individual sports families the Best possible booking experience 24/7.
Easy access to hotel descriptions, property details, and room photos, as well as information on the amenities of each hotel is provided.
A map of hotels showing the distances (or mileage) to our various facilities is also most helpful for your participants.
We are an award winning sports friendly hotel community!